This sums up the Frenchie breed and the way we feel about them, especially our crew.
Come meet some of them!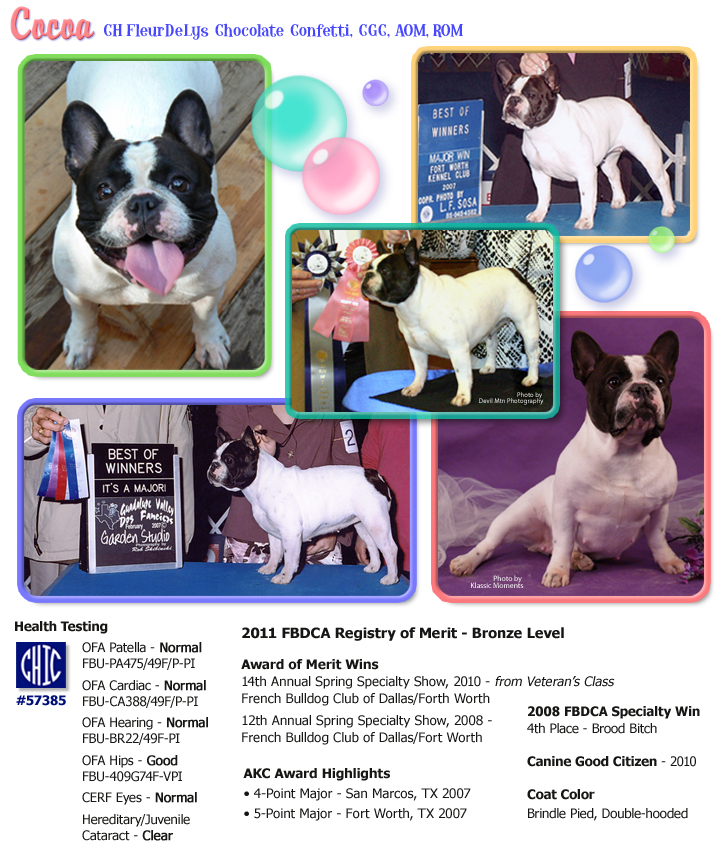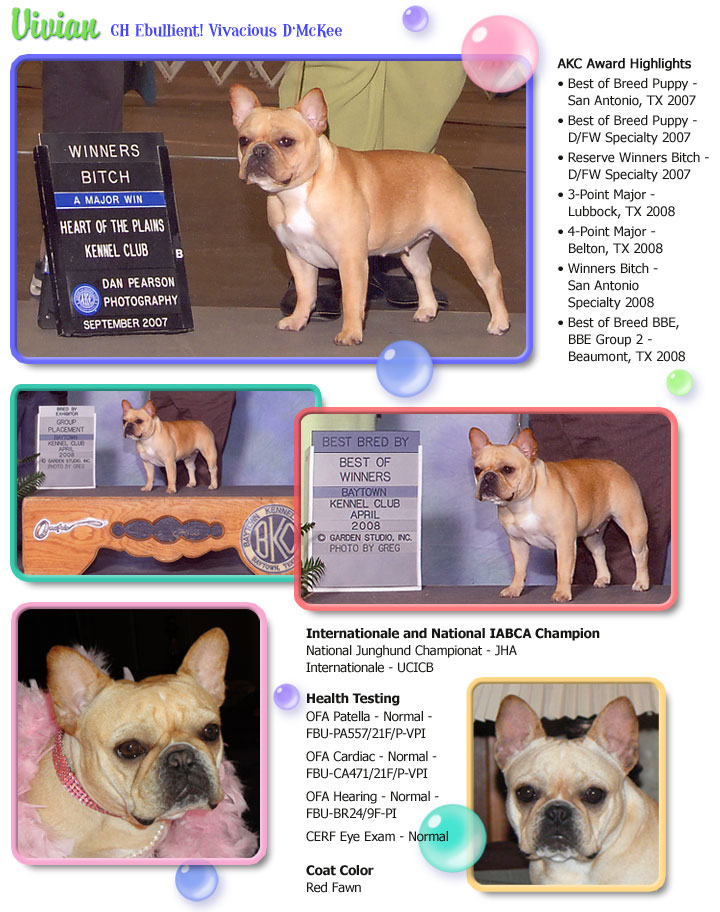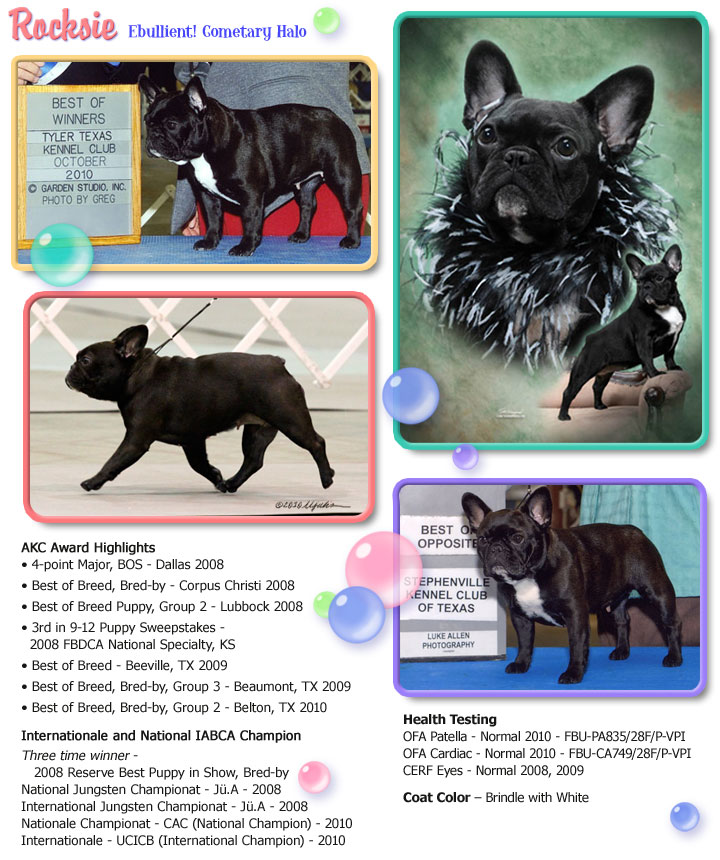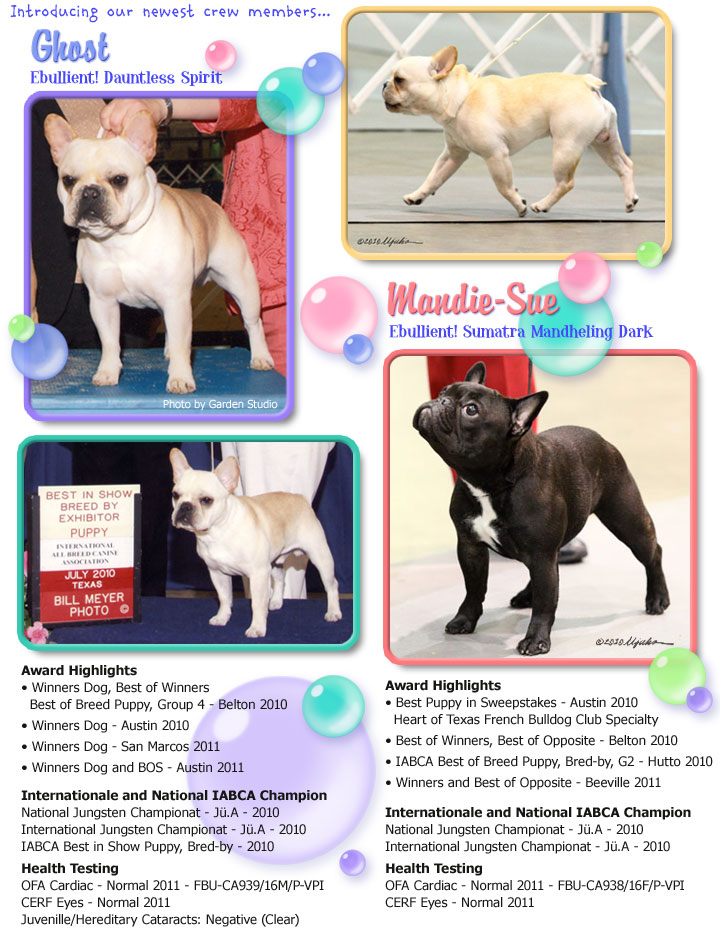 Looking for pedigree information?
French Bulldog Pedigree Search
An Informational Tool Intended for Reputable Breeders and Fanciers

We are an occasional hobby breeder and breed with an eye towards quality and improvement of our small line. Health and temperament come first, then show standards.
Our involvement with Frenchies started in 1999 with our girl Lucy. She captured our hearts and catapulted us into the world of Frenchies. She was the mom and grandma of all the Frenchies we own and have bred.
We are members in good standing with the French Bull Dog Club of America.
Mark and Christine Grether
Austin, Texas